1. Visit SIMBA My Account. On the login page, click on the "Forgot Password" link and then enter your username or mobile number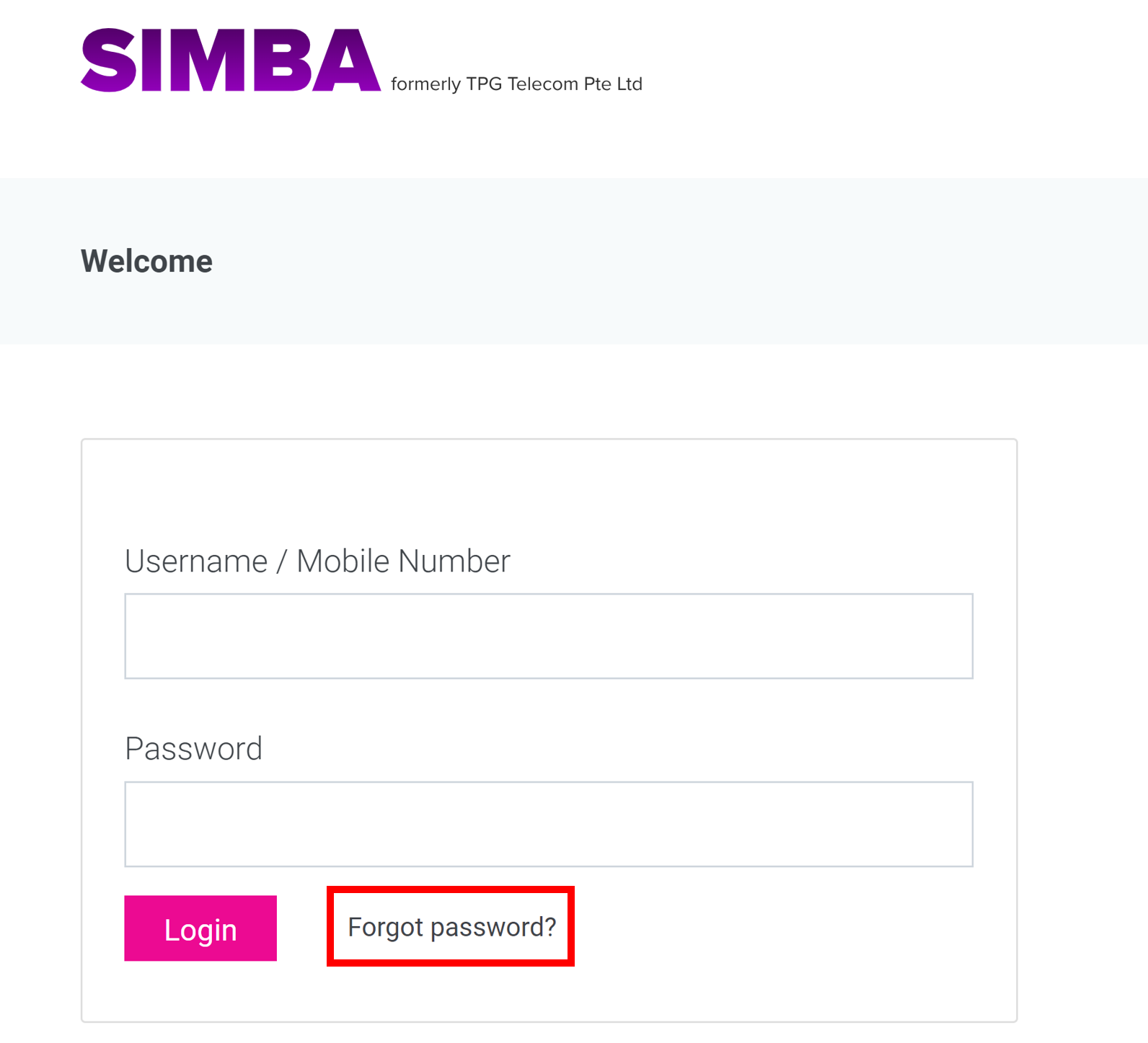 2. We will send a password reset link to the nominated email address and an SMS to your SIMBA number. Click the link to be routed to the password reset screen.
Reset link this link can only be used once and it expires after 24 hours.

Please be reminded that username & password are both case-sensitive.

The password reset link will also be sent to the SIMBA Mobile Number you have entered as a username.
3. Enter your details in all fields (Username, New Password and Confirm New Password) and then click Login.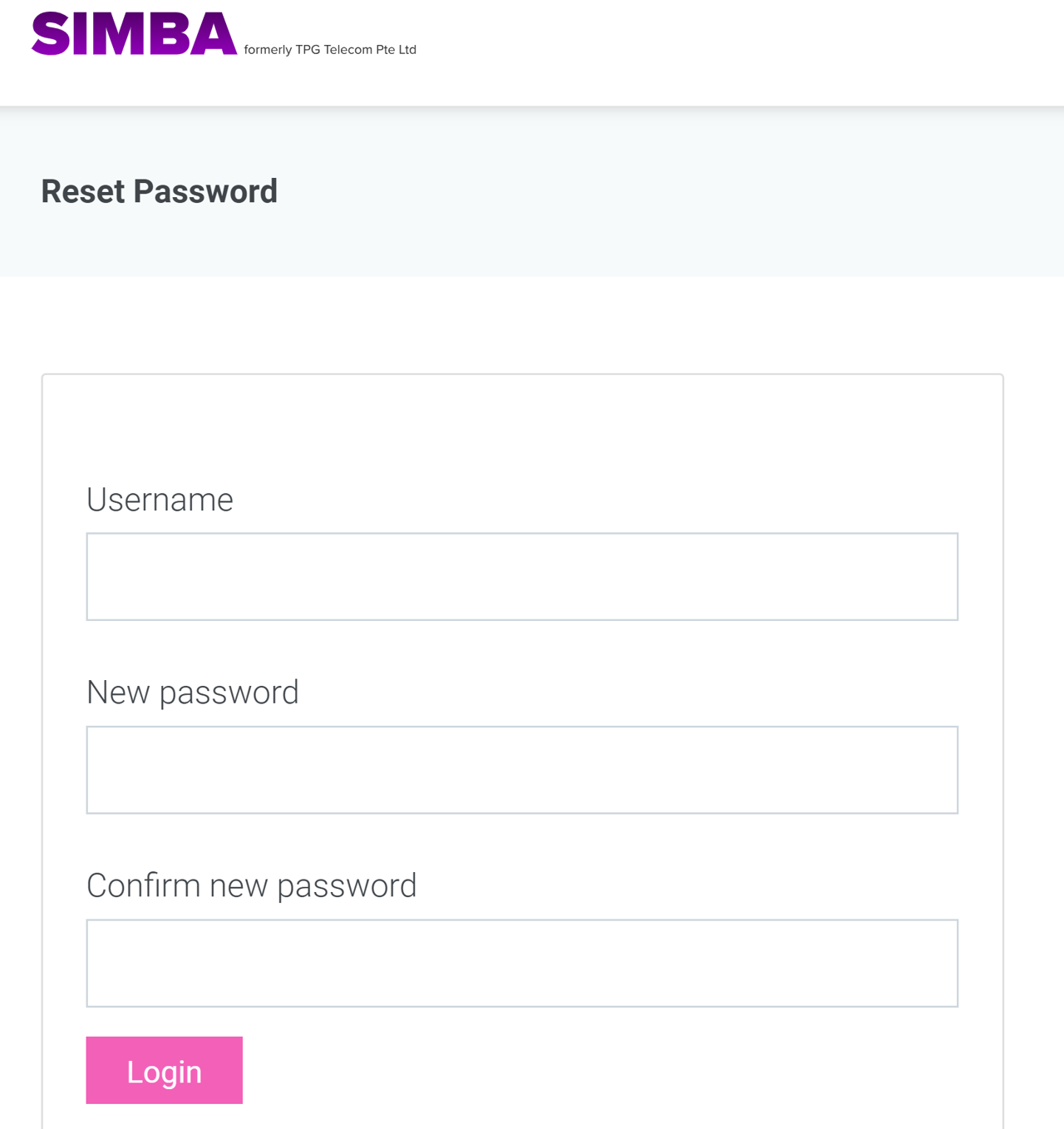 4. You're all done! Once your new password is created, you can use it to log in to SIMBA My Account.